Second Highlight video released!
~~~~~~~~~~~~~~~~~~~~~~~~~~~~~~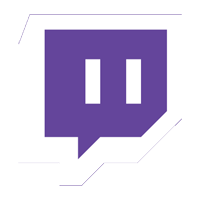 Hello everyone !
Im trying to daily live streaming the games on the <//UrS//> server.
Most time we ( the random players / UrS members ) playing in the evenings.
The most live streams will be between 19.00-20.00PM CET to 22.00-23.00PM CET.
Join us in the Discord UrS channel to make sure you not gonna miss it, i will announce in discord when the stream starts and ends.
Its totaly free to watch it and all about to let you enjoy our games =) !
The link where i will live stream is:
https://www.twitch.tv/ursmoonlight
~~~~~~~~~~~~~~~~~~~~~~~~~~~~~~
The live streams will be recorded aswell, i will gonna edit them and save only the best parts to make video(s) for UrS !
Currently im making the first video right now and hoping to finish it this week.
Stay Tuned !!
~~~~~~~~~~~~~~~~~~~~~~~~~~~~~~